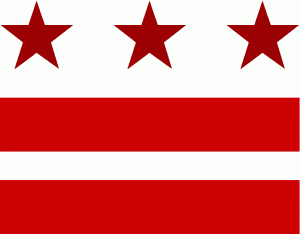 We're based in DC, and we know everyone. If you're looking to establish a Federal presence or expand your current Federal operation, working with us is a no-brainer. KLA has become the leading search firm in the U.S. focused on building Federal sales teams for information technology vendors. We have expanded our practice to include government systems integrators and professional services firms. Our deep industry knowledge, extensive network of "A" players and legendary team of recruiters will help you attract the right kind of talent. Recruiting in the DC area is challenging. If you treat the very complex Federal market like any other commercial territory, you simply won't survive with "B" players. But by doing it right, you can launch a small company to Initial Public Offering, or take a large company "to the moon." Our clients are able to leverage KLA's depth in the Federal and mid-Atlantic markets to achieve great results.
The KLA team
has placed candidates at dozens of small, medium and large technology companies, including Microstrategy, Deltek, Symantec, SAS Institute, Teradata, Netezza, ISS, Red Hat, IBM, Open Text, RSA, Vivisimo, RightNow, BMC and many others. Our candidates have contributed to hundreds of millions of dollars in revenue to their companies, and have helped many of them go public, get acquired, or simply grow the business significantly. If you want Federal growth,
call KLA
. You can expect collaboration and results.
---
Testimonials
"The value for our firm in selecting KLA was: a) reputation; b) ability to get results; and c) the fact that the principals have a robust network in the Federal space. It was a great match for us! KLA was able to be our business partner in achieving a key objective of filling a very critical team position–Director of Federal Solutions. It wasn't an easy search; our CEO was very particular. As a small, California-based software company we didn't have the local knowledge or networking expertise for building a Federal team with a DC presence. Frank very effectively bridged that gap. Right away, he made a vast difference from our own search where hardly any of many, many applicants met the criteria. He was able to present a small number of highly qualified candidates through a very efficient process that didn't waste any of our time. We were impressed with KLA's responsiveness, focus, and the quality of their candidates, and we're very happy. I highly recommend Frank. I really appreciate his work style, responsiveness, availability, and pragmatism. He never tried to sell a candidate to me. Not only is he very easy and enjoyable to work with; he really gets a lot of satisfaction from making the connections that build companies and careers."
—
Mark Varah
,
Vice President of Operations, MotionDSP
"KLA is a well-regarded "go to" recruiter for the Federal technology space. I worked with Jodi Beshara at Lotus Development Corporation when she was their Executive Account Manager. Now, as a KLA recruiter with her business history, she has a solid understanding of the market and the dynamics of the industry. Keenly empathetic to both parties, she assesses the candidate's skill sets and requirements as well as the roles of the company to look for a good match. With my background in communications, mobility and security, she worked with me to define my goals and the appropriate niche where I was most qualified. She created an efficient model to target the right companies within that subset of the market instead of shooting for a broad range, and was very good at matching me to the right position. I will absolutely work with Jodi to build out my team for this new position. I like her style and I have strong confidence in her recruiting skills."
—
Mark Zentz
,
Director of Federal Accounts, Accellion
"To me, Ken Leiner and Frank Munero are synonymous. They're true professionals who I really respect and have worked with for 15, if not 20 years. Frank has helped me fill positions that have resulted in growth in sales and overall business. He is an excellent recruiter; one of a very few in DC in the Federal space who fully understands the clients and the candidates and the opportunities for each. He knows my requirements, roles, company culture and types of personalities I'm looking for as a hiring manager, as well as the requirements, qualities and personality of the candidates. His greatest value is that he finds and presents the highest qualified candidates for each role every time, only putting those in front of me that need to be seen, without wasting my time… I strongly urge other companies to use KLA."
—
Jeff Kidwell
,
Big Data Federal Sales Leader for IBM
"I've been working with Frank and Ken since 199­3… When Ken or Frank call, I'm interested as they're usually SPOT ON. Nine times out of ten, the first or second resume I get is the person I want to hire, saving me an incredible amount of time and creating a profitable outcome… The people I've hired through Ken and Frank have been successful and met my expectations. Some of my best hires and long-standing relationships with employees have come through KLA… Their approach has included coaching me through decision criteria and making alternative recommendations that usually pan out better than my original thinking. They want me to make the right hire as much as I do. Despite a long list of recruiters with varying networks, KLA is on my short list for any position I hire and always the first one I call for a DC Metro or Federal role."
—
Brian Murphy
,
VP, End Point Division, BeyondTrust